Regular price
Sale price
$28.00 USD
Unit price
per
Sale
Sold out
Candle is manufactured in Grasse, France (world capital of perfume)
100% natural wax (mix of soy, coconut oil and beeswax), without paraffin and GMO.
100% pure cotton wicks applied by hand (artisanal work).
Approximate burning time : 50 hours*
The fragrances are made by the perfumers from Grasse.
High concentration of fragrance (10%) --> similar to an eau de toilette 
Please find below the olfactory pyramid for your fragrance:
General description: Citrus, Fruity, Floral
Head notes: Lemon, Bergamot, Tangerine
Middle notes: Blackcurrant, Apple, Raspberry, Plum, Jasmine, Rose, Apricot,Patchouli
  Bottom notes: Sandalwood, Vanilla, Musk
Care Instructions

For the first use, burn the candle for a minimum of 2 hours (or until the wax is liquid on the surface).It allows the candle to burn evenly over its entire surface.

Trim the wick to +/- 5mm before each useIt minimizes soot and black smoke emissions. A wick too long leads to faster consumption of the wax.

Ensure the wick maintains its central position. If needed, replace it at the center of the candle when the wax is liquidIt prevents the candle from digging and makes sure it burns uniformlyTIP: To prevent the wick from drifting, do not blow out the flame but extinguish your candle by closing it with a lid or candle snuffer.

Never let a candle burn for more than 4 consecutive hours.It will allow the glass to cool down and avoid the wick to be too long.
Share
View full details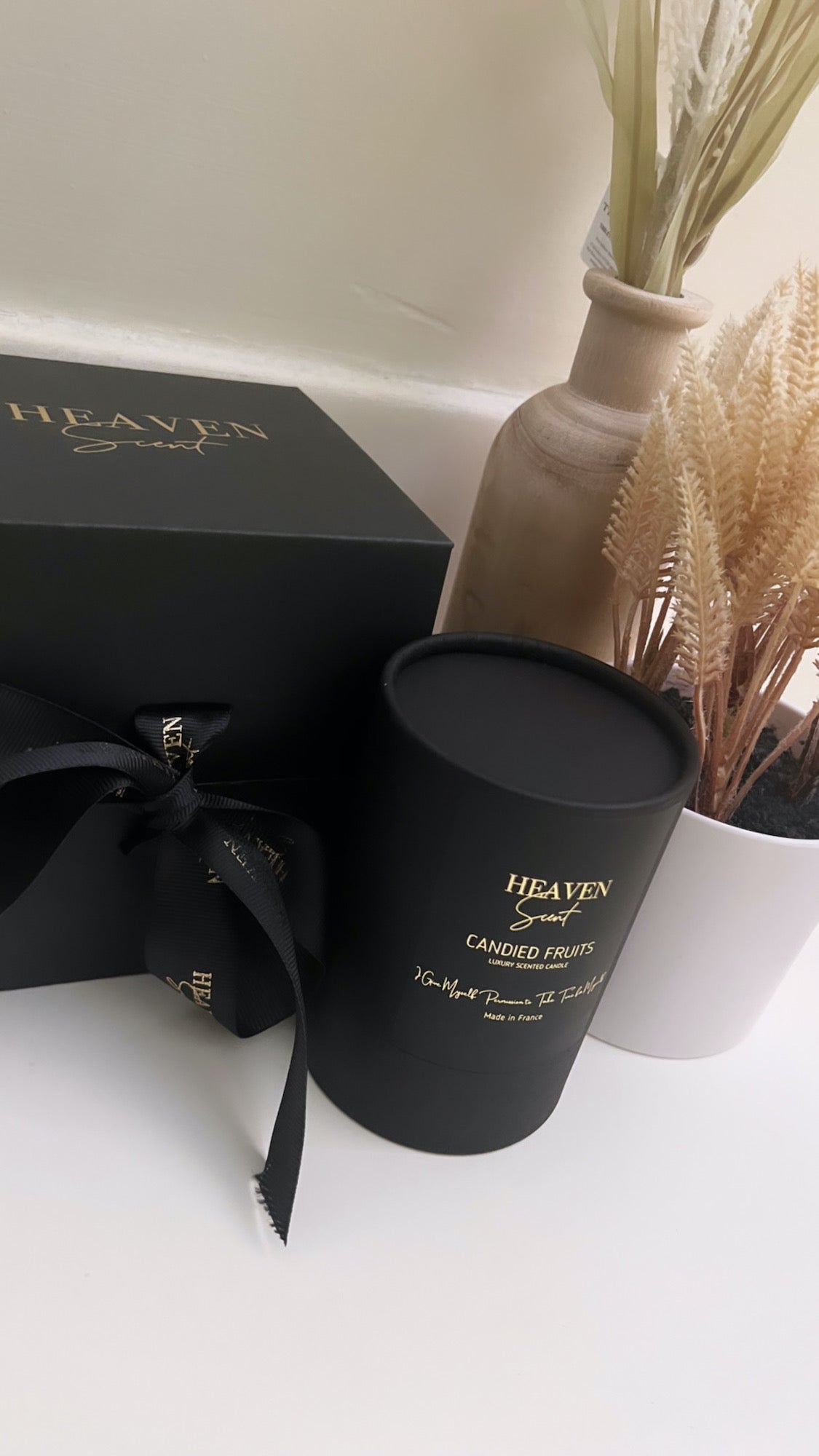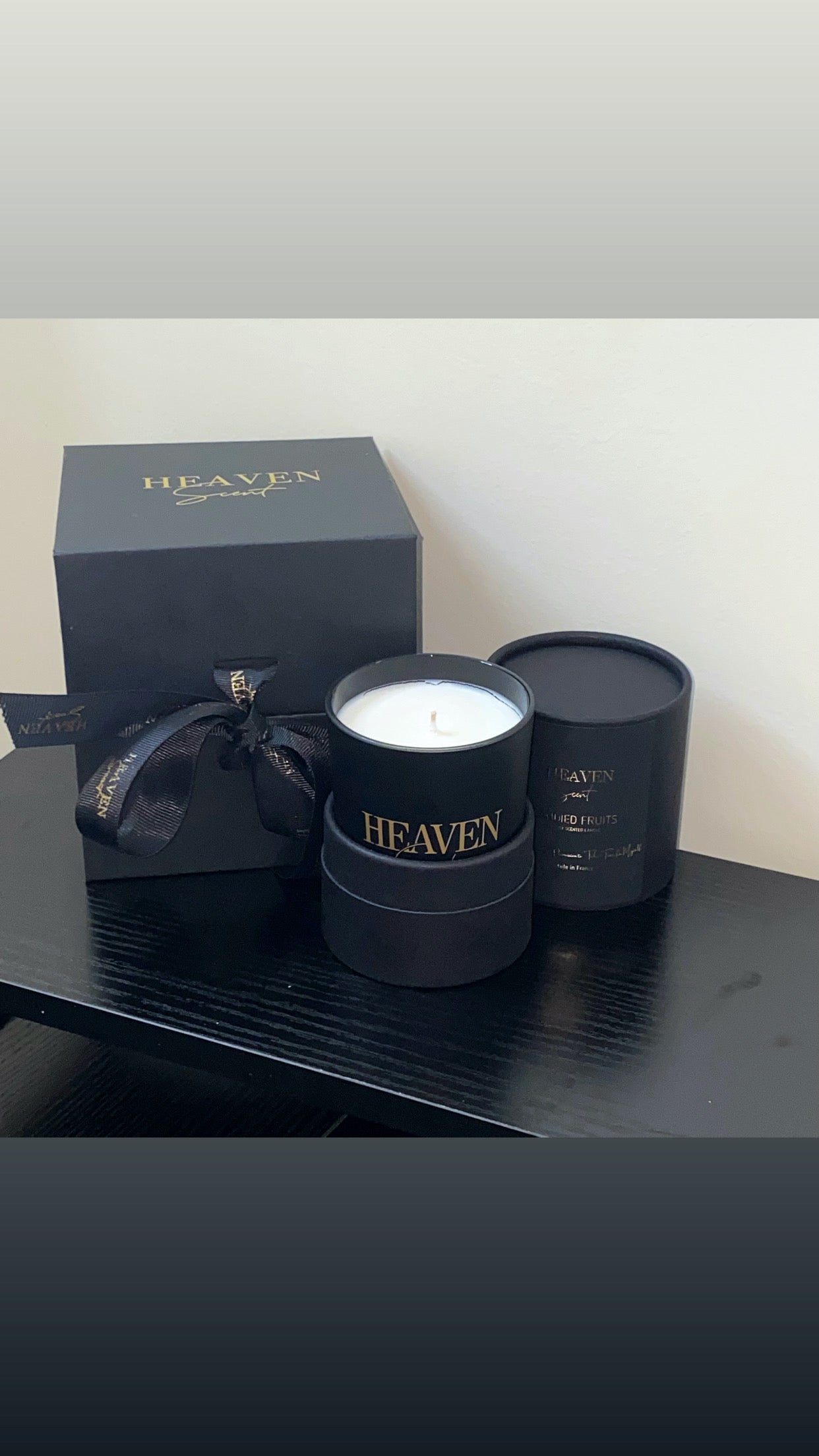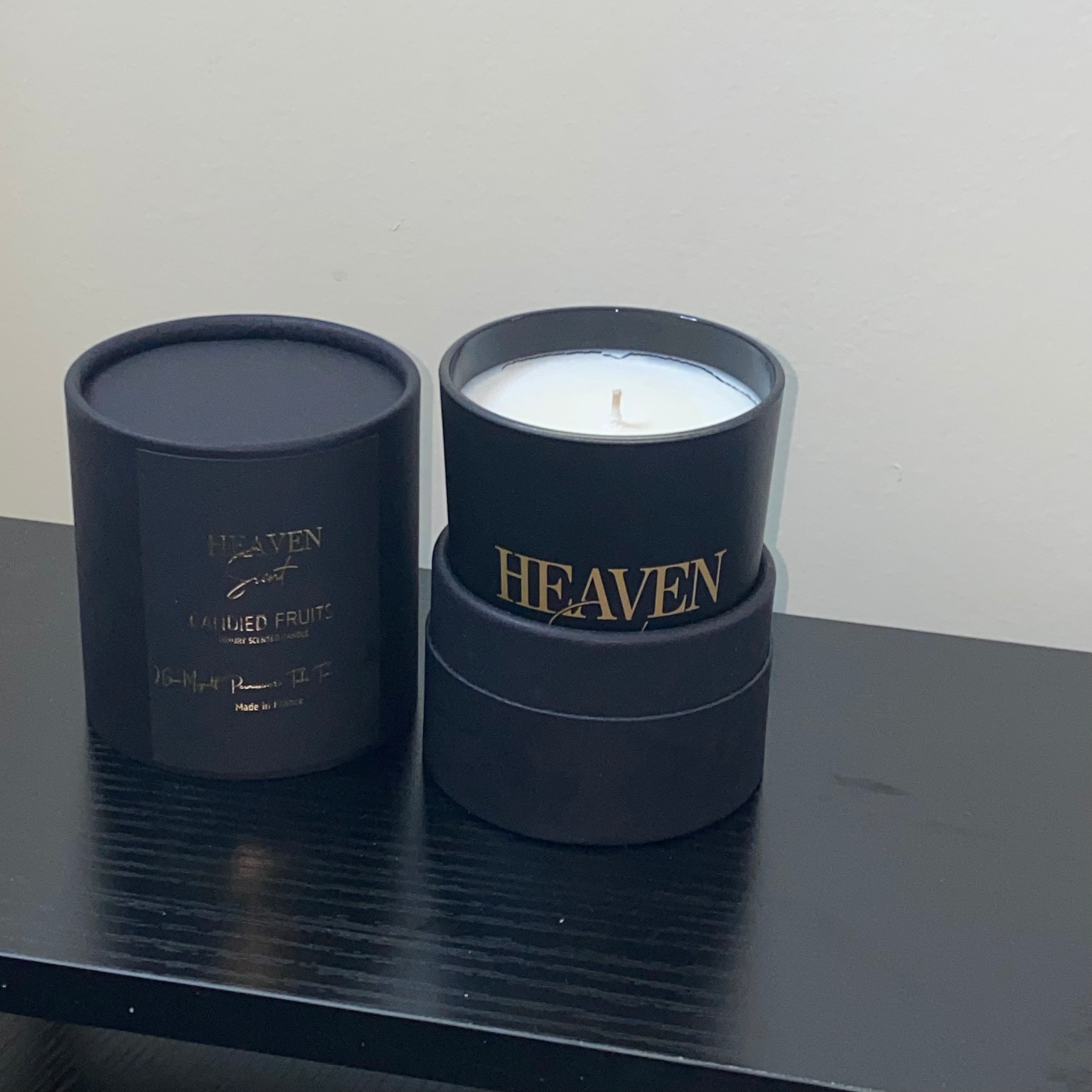 Nice
Beautiful presentation but the smell wasn't as strong as I thought it would be. It was very very mild. Burned all day and it didn't not illuminate through the house like I had hoped. Good aroma just wasn't strong enough to carry.
Heaven scent smells amazing
I love this fragrance and the packaging was thoughtfully crafted together. Smells amazing,Strongly recommend.
Love love love
Bought 3, 1 for myself, my daughter and grand-daughter for Christmas and we all LOVEEEE this scent! Finished mine so I will most definitely be ordering more!! Can't wait to try out any new scents!
A Luxurious Experience
I absolutely love my candle!!! When I light it it makes me feel pretty!!!! A beautiful candle that gives an absolutely beautiful experience. Will definitely be ordering again!!!